Last month, the Nez Perce Tribe secured a conservation easement for 9.22 acres of land along the Wallowa River, permanently protecting an area on the Tribe's ancestral homeland that is known as Waakak'amkt or "where the braided stream disappears into the water." This accomplishment will also preserve the Wallowa River's eastern channel and wetland areas from future development.
The Wallowa County Chieftain documents the historic purchase, made possible by grants from organizations such as The Collins Foundation, M.J. Murdock Charitable Trust, Meyer Memorial Trust, Oregon Community Foundation and others:
The easement is part of a growing presence of the Nimiipuu (Nez Perce) people in their Wallowa County homeland. That includes the preservation of the Iwetemlaykin State Heritage site, Nez Perce participation in management of the county's 1,800-acre East Moraine property, the work of the Joseph-based Nez Perce Fisheries in restoring coho salmon, lamprey eels and eventually sockeye to the rivers here, the Homeland Project in Wallowa and the Precious Lands preserve (Hetes'wits Wetes) in the Joseph Canyon area.
'Our efforts will continue to interact with the land," said Shannon Wheeler, Nez Perce Tribal Executive Committee chairman. "That's where our people are from. … When the Nez Perce people were leaving (in 1877), one of the elders asked people to turn around and look at the land because it might be the last time that they would see it. … So any chance that we get to come back, I see a lot of smiling faces when our people are there, and I think the land smiles when the Nez Perce are there.'
Read the entire piece here.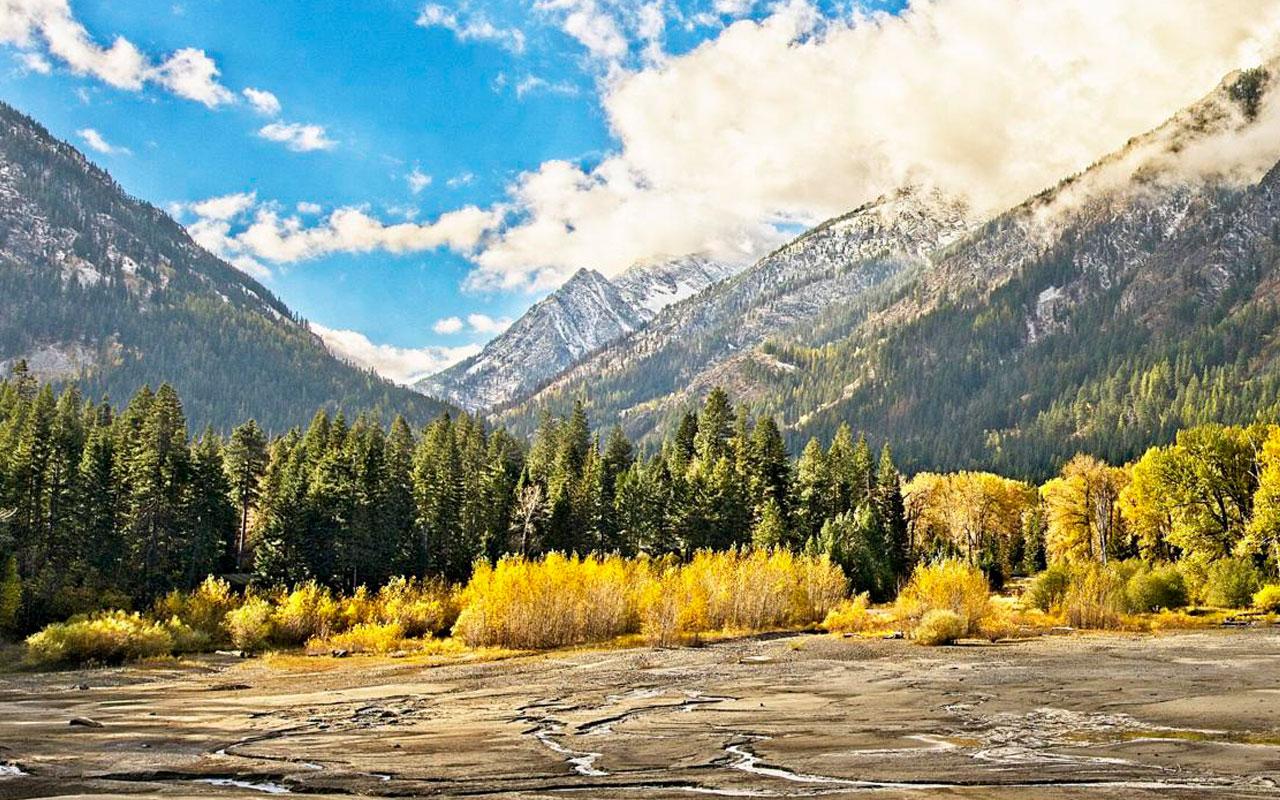 The new conservation easement will preserve the Wallowa River's eastern channel and wetland areas from future development. Photo by Ellen Morris Bishop/For the Wallowa County Chieftain.