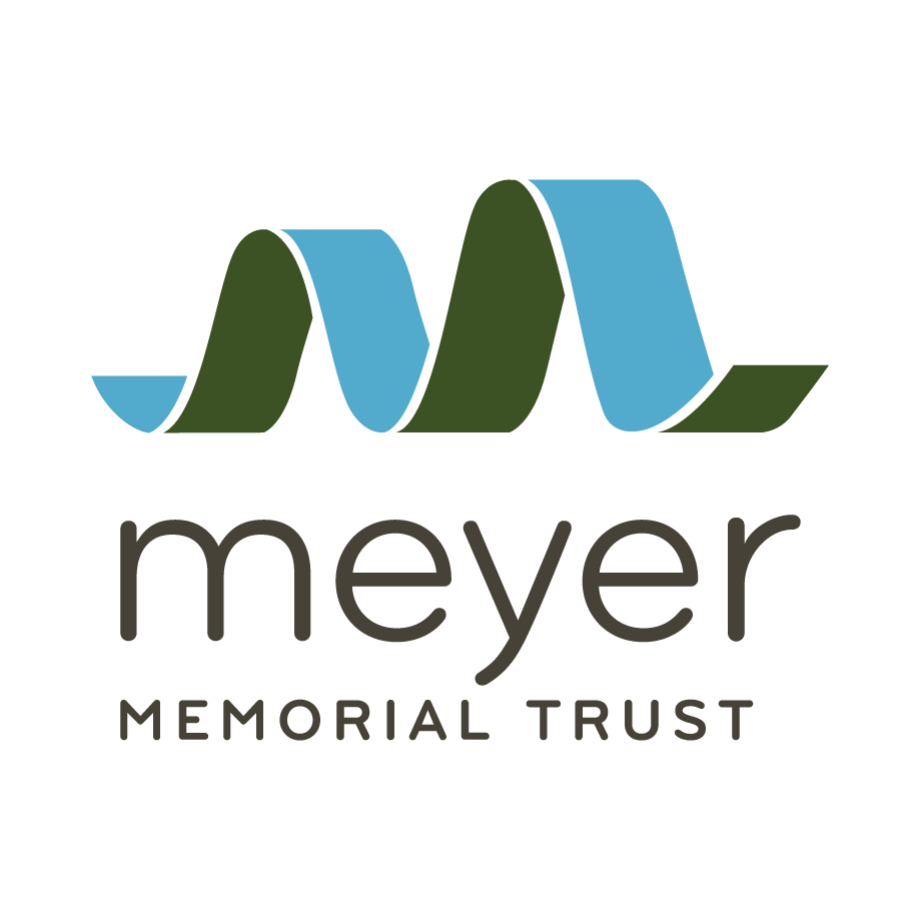 Need Meyer's logo?
Meyer's logo can be downloaded here. (right click the word "here" then select "save link as")
An EPS version of Meyer's logo is available for download here.
This three-color vertical logo is the preferred logo to use to represent Meyer externally in trust-wide communications. When organizations credit Meyer, they use this logo.
This logo is not to be used smaller than .85 inches in height. Also, remember to always leave clear space around the logo equal in size to the height of the lowercase "m" in Meyer. The logo should be used in its entirety, including the complete name Meyer Memorial Trust.
Pro tip: hold the Shift key when resizing to keep the logo square.
About our logo
Meyer's color palette is inspired by Oregon's natural surroundings: The colors represent the blue of our waterways and broad skies, and the green of our forests.
Should you require a horizontal version of our logo, EPS or JPEG version, please contact Meyer at communications [at] mmt.org (communications[at]mmt[dot]org).