WILLAMETTE RIVER INITIATIVE
Rallying Around a River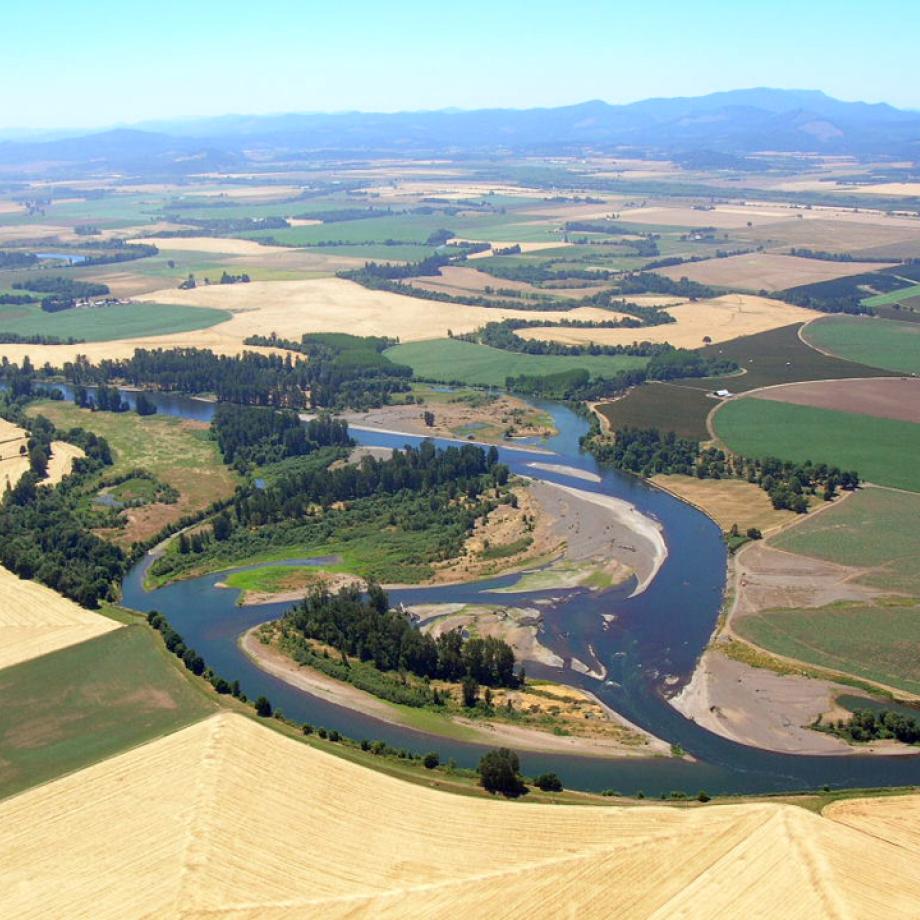 The Willamette River Initiative — a place-based strategy working to improve the health of the Willamette and its tributaries — is a 10-year commitment by Meyer Memorial Trust to ensure our river system is healthy and able to adapt to changing conditions and long-term impacts.
This strategy depends heavily on the knowledge, practice and coordination of agency and nonprofit restoration efforts. Since launching WRI in 2008, Meyer has awarded more than $12 million in grants to groups working on the river system, while providing critical backbone services to support efforts to restore the Willamette itself and the tributaries that wend from Hills Creek Lake to Scappoose.
Our investments have restored habitat for federally protected salmon, helped combat invasive plants that threaten to damage the ecosystem, and funded the scientific research that helps us understand the largest  waterway within Oregon's borders. With long-term collaborative support from WRI and its partners — the Oregon Watershed Enhancement Board, Bonneville Power Administration and Bonneville Environmental Foundation — Willamette Basin restoration groups have planted more than 4,000 acres of new forests while helping hundreds of landowners conserve their working lands.
The Willamette River won the 2012 Thiess International Riverprize for excellence in river basin management, a recognition of our progress toward a healthier river.                                            
Through it all, WRI has provided staffing and other resources to help Willamette Basin conservation groups collaborate efficiently and effectively. WRI's biennial conference, Within Our Reach, gathers restoration workers, scientists, Willamette Basin residents and other stakeholders to share knowledge and plan the next steps in the quest for a healthier river.
The Willamette River Report Card, commissioned by Meyer and released in 2015, brought scientists and river professionals together for the first time to assess the health of the river. Although restoration efforts have significantly increased the acreage of high-quality habitat, spiking summertime temperatures and rising levels of toxic pollutants continue to affect the river's overall health. Going forward, we will continue addressing those problems while assisting the basin's conservation leaders as they work to build a more inclusive river movement.
Visit the Willamette River Initiative's website for more about efforts focused on improving river conditions on the main channel of the river and tributary systems.