Housing Opportunities
About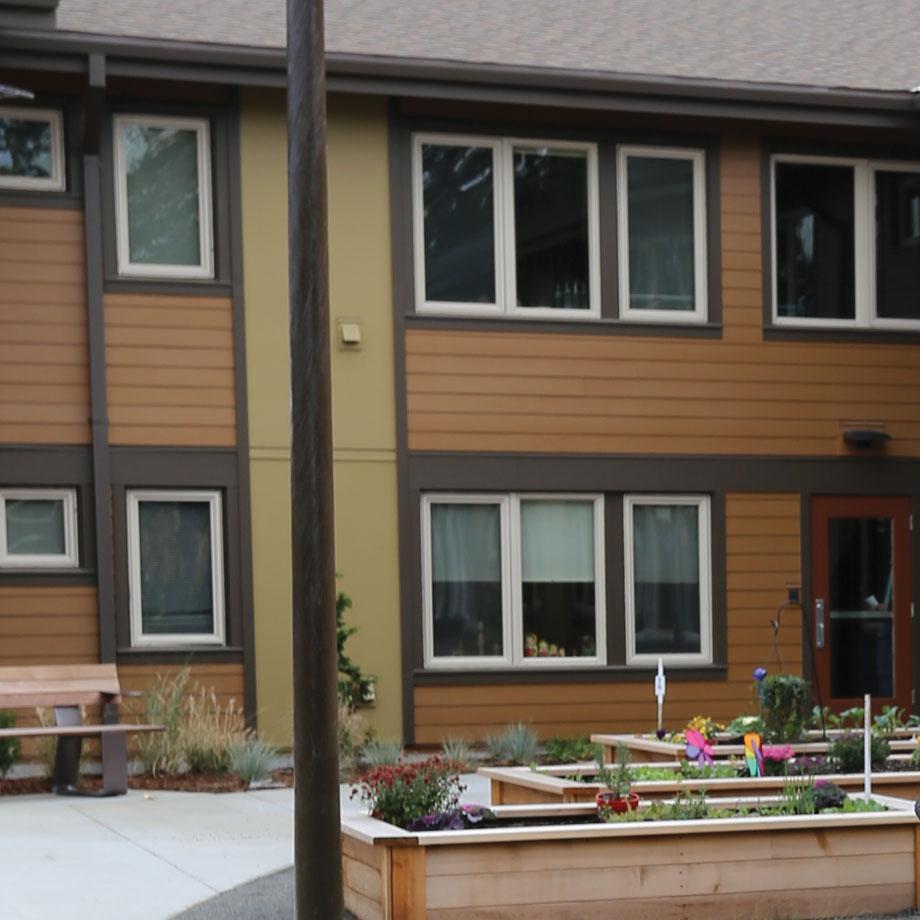 Housing is key to flourishing and equitable communities
Housing has long been one of Meyer's highest priorities, because we recognize that all people need a home that is stable, safe and affordable.
When housing costs rise too high, households and families have to make brutally difficult choices between making the rent and paying for food, medicine, utilities, transportation and other basic necessities. A growing body of research shows that housing instability contributes directly to lower performance in school, poor health outcomes, difficulties getting and keeping a good job.
High rents are far from the only urgent housing issue in the state. More housing and lower rents are both really important, but achieving a truly flourishing and equitable Oregon will require us to overcome other serious issues — an overall shortage of affordable housing, inequitable housing policies, substandard housing conditions, a lack of coordination among essential services, and unfair and unequal access to housing.
Oregonians all pay the cost of these consequences that spill over into society. Every other investment made in our communities is jeopardized when people are unable to find affordable housing.
A Statewide Challenge
Even Oregonians with steady jobs can struggle to find housing they can afford. In some rural communities, it has been years since housing has been built. The lack of available housing is serious enough to threaten economic vitality. Employers that are expanding and hiring report that their new workers struggle to find housing in towns and cities across the state. In tourist-oriented areas like the coast, the Columbia Gorge and central Oregon, the situation is even worse, as second homes and short-term rentals reduce supply even further.
The situation in the larger cities of Oregon, and the Portland area in particular, is different but not necessarily better. A lack of new construction during the recession left those cities with a shortage of housing in the face of rising demand and some of the fastest rising rents and home prices in the U.S. Even as thousands of new units come online, the cost of housing tends to be far above what lower and moderate-income households and families can afford, leaving renters vulnerable to cascading shocks of displacement in a tight and expensive market.
Also in 2020, we saw the housing and homeless services system challenged by COVID-19, and unprecedented wildfires throughout the west coast that devastated thousands of homes in Oregon.
Confronting root causes
All these housing issues are rooted in our nation's systemic racism and disproportionately affect people of color. The long history of discrimination and policies that favored white Oregonians feed into a dynamic where African Americans, the Latinx community, Native Americans and immigrants and refugees face far higher barriers to safe, decent and affordable housing. People of color are more likely to be homeless, more likely to face discrimination and substandard housing and more likely to pay a high percentage of their income for housing. People with disabilities, seniors, LGBTQ+ communities and other vulnerable populations also experience specific housing challenges that the market won't address on its own. 
We must face hard truths about racism and white supremacy that are deeply entrenched in our nation and our state. Only then can we dismantle barriers to housing equity and justice, and improve community conditions for all Oregonians to reach their full potential. Oregon can do better — and Meyer is determined to help.