HEALTHY ENVIRONMENT
Goals + Outcomes for statewide program funding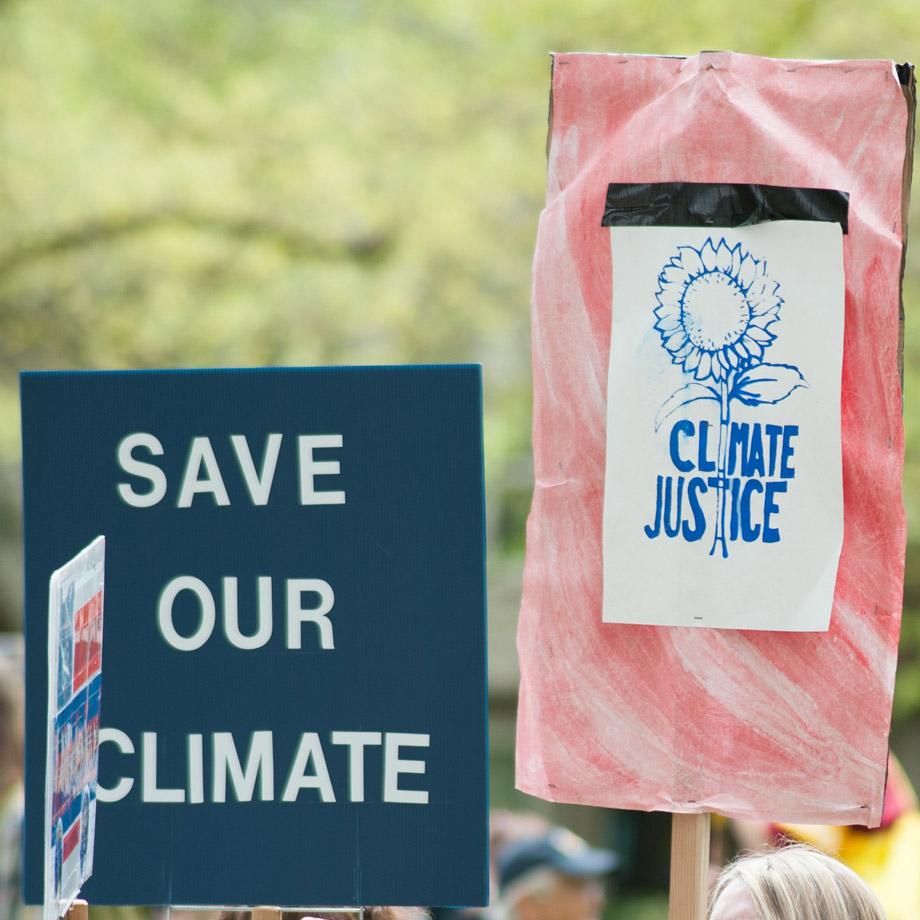 >> View a list of 2018 Healthy Environment grants sorted by goal
Goal: Ensure that environmental impacts + benefits are equitably distributed among communities 
Intended outcomes
• Community Influence: Increased emphasis on the priorities of communities experiencing disparities to shift and broaden perspectives and reform policies, systems and institutions

• Increased Opportunities: Increased opportunities for communities experiencing disparities to benefit from nature and environmental protection

• Reduced Burdens: Reduced environmental health burdens on communities experiencing disparities

• Organizational Capacity: Strengthened long-term health and capacity of key organizations, collaboratives and networks
Examples of what we might fund
Examples of the types of environmental disparities we aim to address include (but are not limited to) the exposure of Oregon's farm and forestry workers to pesticides and poor living conditions, disproportionate health burdens impacting Native communities as a result of high levels of toxics exposure and inadequate protection of traditional food sources, the disparate impacts of air pollution and industrial pollutants on many of Oregon's most racially diverse communities, and poor access to parks and nature by many low-income communities and communities of color. 
Three examples of projects funded under this goal in 2018 include:
• A natural lands conservation planning process that also integrates cultural resources and healthy traditions goals of the Confederated Tribes of Siletz Indians

• A grant to increase organizational capacity so that more Tribal, Latinx and other rural, forest-based communities with low incomes can have greater access to the management of environmental resources

• Support to organize low-income, people of color communities impacted by environmental health hazards in advancing a statewide, community-led platform for climate justice
These are only examples to illustrate the types of projects we might fund. We invite other ideas that would further our goals and intended outcomes.
Goal: Support a movement for a healthy environment that is effective + relevant for all of Oregon's diverse communities 
Intended outcomes
• Equity Focus: Increased commitment to diversity, equity and inclusion among organizations working for a healthy environment and improved understanding of how to advance equity through their work

• Collaboration: Increased collaboration and sector alignment that engages diverse constituencies toward shared environmental priorities

• Narrative Change: Increased emphasis on the concerns and interests of diverse communities in the public discourse related to a healthy environment 
Examples of what we might fund
We recognize that building an inclusive environmental movement in Oregon means that the current movement needs to change. To do this, organizations must learn to think differently about their work, including learning about other communities and cultures to make sure that their approach and how they operate respects and includes them. It means building new relationships. It also means developing new stories and narratives to describe the change we are trying to create so that the words we use to explain our vision for the future do not reinforce the status quo and existing power structure that favor certain communities and identities over others.
Examples of projects that we fund to advance this goal include support for organizational diversity, equity and inclusion training, planning and implementation; collaborations between organizations that serve or are led by communities experiencing disparities, environmental organizations and other nontraditional partners; and support for key intermediaries and coalition builders to advance coordination, effectiveness and impact of the field as a whole. In addition, funded projects may include communications research, message framing and creative engagement to change and expand the narrative of Oregon's environmental movement.
Three examples of projects funded under this goal in 2018 include:
• Equity, diversity and inclusion work, including building an inclusive culture and developing equitable internal systems

• A collaborative that will address environmental racism, health and justice issues affecting African American, Latinx and immigrant communities in Jackson, Josephine and Lane counties

• A study to assess the loss in Tribal natural resource services of importance to the governments and members of five tribal communities - The Confederated Tribes of Grand Ronde, The Confederated Tribes of the Umatilla Indian Reservation, The Confederated Tribes of the Warm Springs Reservation of Oregon, The Confederated Tribes of Siletz Indians, and The Nez Perce Tribe - as a result of contamination in Portland Harbor and to integrate this information into watershed and habitat restoration in the lower Willamette
These are only examples to illustrate the types of projects we might fund. We invite other ideas that would further our goals and intended outcomes.
Goal: Ensure that natural systems are healthy and able to adapt to changing conditions + long-term impacts
Intended outcomes
• Ecological Health: Identification and expanded use of new, promising and proven strategies for protecting or restoring ecosystems and critical natural resources to ensure their long-term health

• Policy and Systems: Adoption and implementation of public policies, public investments and institutional practices that support healthy ecosystems and natural resources

• Organizational Capacity: Strengthening long-term health and capacity of key organizations, collaboratives and networks
Examples of What We Might Fund
Projects may focus on protecting and restoring the full range of Oregon's ecosystems, including forested mountains, deserts, agricultural valleys, rivers and wetlands, shrub- and grass-covered plains, beaches, and nearshore marine ecosystems.
We will prioritize systems change, landscape-scale and statewide efforts, particularly public policy work aimed at establishing new funding, protection and restoration strategies, as well as efforts that aim to implement existing plans and policies based on sound ecosystem management principles, including traditional ecological knowledge. We expect that funded organizations will demonstrate a commitment to equity, operationalize it in their work and demonstrate progress over time.
In general, fundraising capacity building grants are a low priority in this goal. For other capacity building projects, strong applicants will be those whose programmatic work is landscape-scale and/or statewide.
Three examples of projects funded under this goal in 2018 include:
• An effort to strengthen community-wide wildfire management and forest restoration efforts, while also developing and integrating culturally responsive internal approaches that align with the traditions of Tribal community members

• Collaborative efforts that will create an integrated water resources plan focusing on salmon in northeastern Oregon

• An advocacy program that will influence public land management policies focused on creating healthy ecosystems and rivers in southern Oregon
These are only examples to illustrate the types of projects we might fund. We invite other ideas that would further our goals and intended outcomes.