ABOUT HEALTHY ENVIRONMENT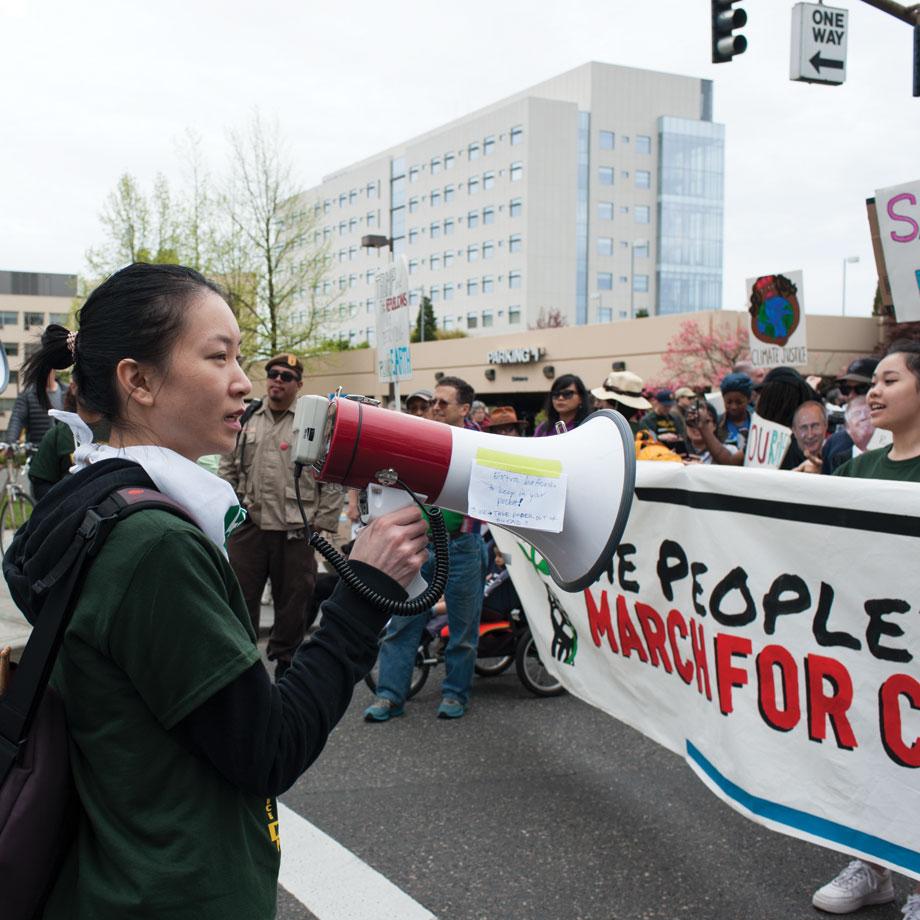 Why does a Healthy Environment matter?
The well-being of human and natural communities are interdependent. A healthy and resilient natural environment provides clean air and water, feeds us, regulates the climate, supports biodiversity, meets our diverse spiritual and cultural needs, provides recreational opportunities, and supports our livelihoods. Oregonians have a strong sense of place based on our unique and diverse landscapes and our encounters with the natural world in our neighborhoods and communities.  

But balancing economic and societal demands with the need to ensure the integrity of natural systems presents challenges. Projected population growth, climate change and economic shifts in our state are putting pressure on the environment, requiring new and proven approaches that balance conservation, social and cultural needs, and economic interests. 

Supporting efforts to assure a healthy environment for all Oregonians today and in the future fits squarely into Meyer's mission to work with and invest in organizations, communities, ideas and efforts that contribute to a flourishing and equitable Oregon.
Equity within the environment
Environmental problems tend to harm communities most impacted by discrimination and oppression — communities of color and low-income communities — first and more severely. These same communities also often have less access to the benefits of nature and environmental protection.  Importantly, these systems also perpetuate the continuing privilege of wealthy and predominantly white communities.  
One example of this relationship is contamination of well water in some rural Oregon communities from arsenic, nitrate bacteria and pesticides. Many rural residents, particularly low-income, rural residents, may be unknowingly drinking contaminated well water that could lead to cancer, miscarriage and other health problems. 

Diesel exhaust, which is harmful to human health, is a problem across Oregon. Most Oregon residents are exposed to diesel particulate at levels that increase cancer risk above the public health threshold, but communities of color and low-income populations are disproportionately impacted by diesel exhaust and face more severe health problems as a result.
Tribes originally occupying the land now known as the state of Oregon rely directly upon the land's natural systems to sustain their communities and cultural traditions. Despite treaties with the federal government, tribes have experienced a long history of encroachment, land theft and other actions that have undermined their sovereignty; their rights to fish, hunt, gather foods and live in their traditional territories; and their cultural connection to the land. 
Disrupting the pattern of exploitation of nature and people, particularly people who have been most affected by oppression, is the focus of our Healthy Environment Portfolio. That's why much of Meyer's work focuses on addressing disparities experienced by low-income communities, communities of color, indigenous communities and tribes, and immigrants and refugees, in rural and urban areas across Oregon. 
We support solutions that reflect the voice and experience of communities that face disparities and fund efforts to change the status quo so that more of the benefits of a healthy environment reach all our communities.
Willamette River Initiative
Building partnerships for a healthier Willamette River
WRI is a 10-year commitment to improve river health along the 187-mile Willamette and its tributaries. We envision a river system that supports healthy ecosystems and vibrant communities.
WRI's FUTURE
Willamette River Initiative is transitioning. WRI's grantmaking ended in March 2019 and the initiative is building a community-led Willamette River Network to sustain momentum and support for a healthy Willamette River system into the future.