ABOUT EQUITABLE EDUCATION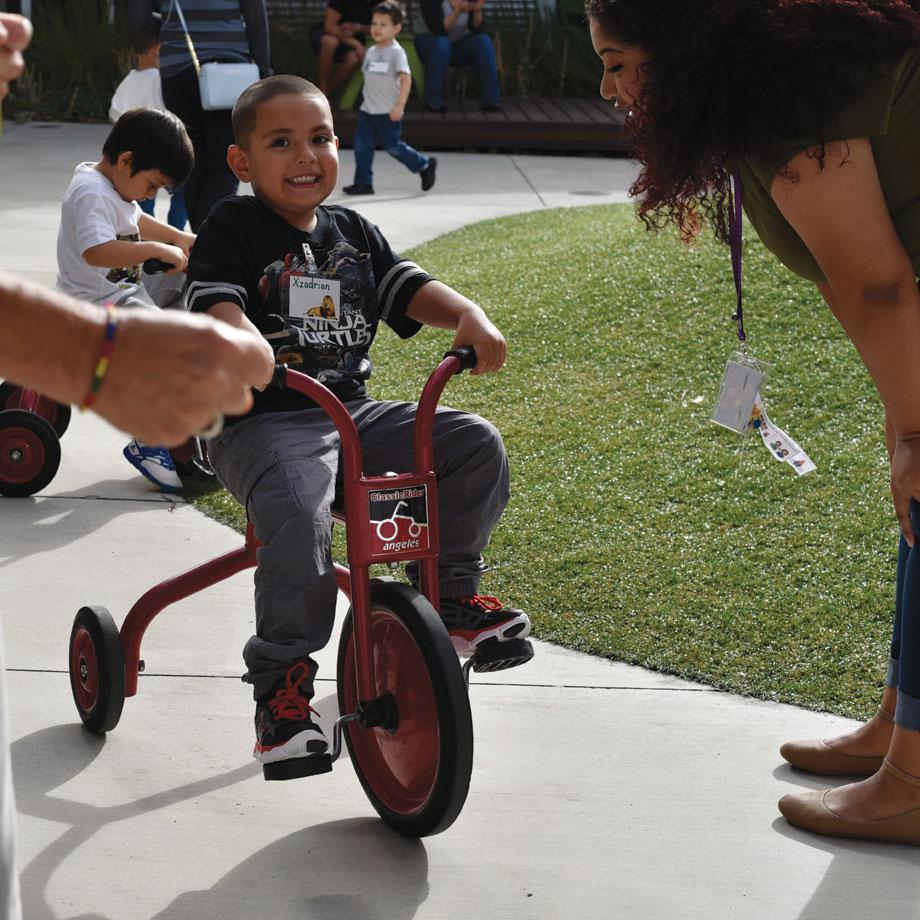 Why does Equitable Education matter?
Oregonians are passionate about education and recognize the profound role it plays in the future well-being of our state. We also understand there are firmly established and complex issues to overcome as public education institutions, policymakers and leaders struggle to meet the evolving needs of all students. And while COVID-19 continues across Oregon, school districts, principals and teachers face difficult challenges in a system that has fundamentally transformed over the last year. These challenges, however, also bring us a new opportunity for a thoughtful, balanced approach that includes amplifying innovation, promoting collaboration, increasing community participation and targeting resources towards the deepest disparities.
Meyer has worked with and invested in communities for nearly 40 years. Our approach has been to partner philanthropic investment with local communities to build the capacity needed to address the important issues impacting our state. As Oregon has evolved, so has our work. In 2016, Meyer moved forward a commitment to education equity based on the premise that the quality and accessibility of public education holds a direct correlation to a flourishing and equitable Oregon.
Now more than ever, equitable investments in public education must be our primary objective. Meyer's commitment to both direct practice and systems-level change remains as we seek to shift the culture of statewide, regional and local institutions towards more equitable strategies designed to improve outcomes for all students.
This portfolio makes investments to both rural and urban grantees that offer, through an equity lens, a vision and approach to eliminating barriers disproportionately experienced by the following priority students:
English Language Learners (ELL)
First-generation college students
Indigenous students
Students of color
Students with disabilities
Students in or aging out of foster care
Students living on low-incomes
LGBTQ students
The Equitable Education portfolio has identified two high-level goals:
• Advance education equity through systems- and policy-level change
• Improve priority student achievement and college and career readiness
We achieve these goals through investments in the expansion and improvement of direct practice and the design and implementation of systems-level change efforts that eliminate disparities and elevate achievement for our priority students. Our investment strategy also includes supporting critical system inputs designed to shift the culture of statewide, regional and local institutions to build new approaches to addressing old challenges. These are the best expression of Meyer's values — they elevate community influence, strengthen organizations in the field, grow an engaged workforce and align institutional response with community need. They're essential to developing an ecosystem where innovative ideas and people can thrive.
The Equitable Education portfolio is committed to approaching its work with the following principles:
Student-centered: Priority students are at the center of our work, and investments support eliminating disparities and improving long-term outcomes.

Recognizing community leadership & assets: We partner in ways that honor and respect the talents, cultures and assets of the communities in which we engage.

Community self-determination: We recognize community expertise and agency in determining the most effective solutions.

Authentic engagement & partnerships: We encourage engagement and collaboration that includes diverse communities and reaches across the boundaries of private and public sectors.

Data-driven strategy: Data and information are used to inform and reinforce our direction and investments.
Measuring progress on our investments is essential to identifying key levers for impact and amplifying them. Whether it's through changes in public policy, systems and institutional practices or student achievement, the Equitable Education portfolio measures positive impact for priority students at key education benchmarks:
Kindergarten readiness 
Third grade reading
K-12 attendance
Ninth grade on-track
High school graduation and college/career readiness