How and why we invest in Building Community?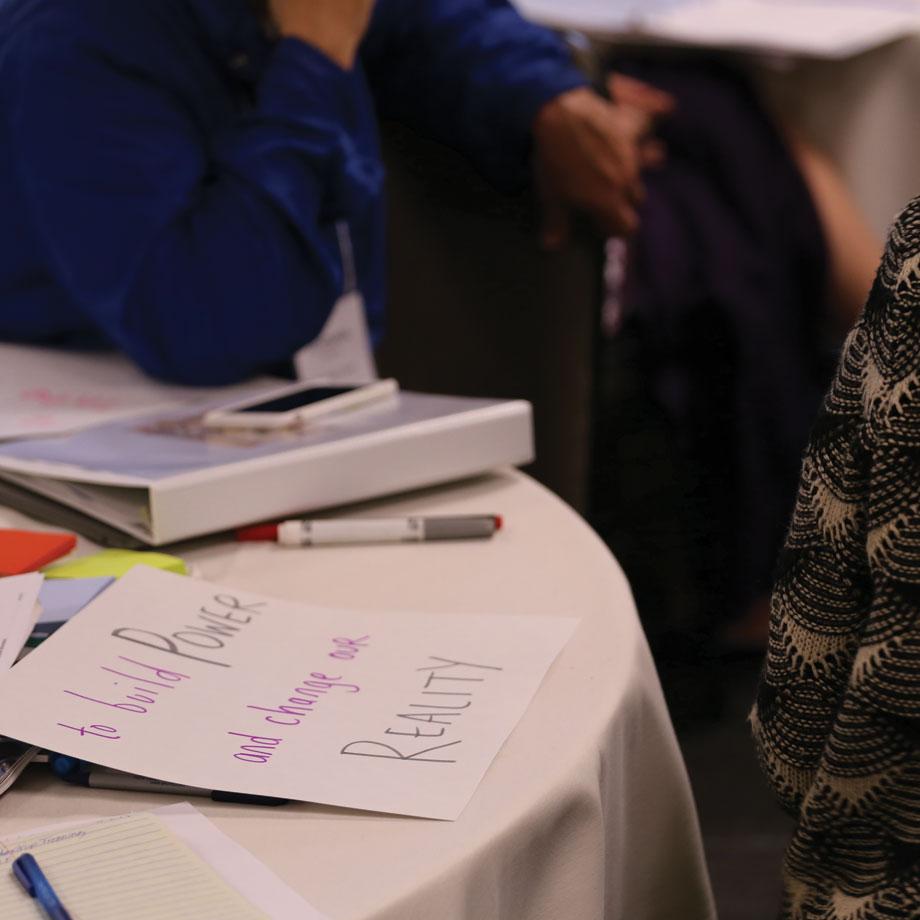 The Building Community portfolio seeks to support a just, complex, multicultural society where everyone can thrive. We know we can't get there without vibrant, supportive communities; they are the foundation for and the strongest agents of change.
Enacting transformational change requires both an honest reckoning with the historical and current causes of disparities experienced by some populations in our state and shared responsibility to dismantle those disparities. Our priority populations are communities of color, indigenous people and Tribes, immigrants and refugees, people living in poverty, LGBTQ+ communities, people with disabilities, elderly people, women and girls, and crime and abuse survivors.
Our approach is grounded in the understanding that creating lasting change requires work at multiple levels.
All PEOPLE deserve to have their basic needs met; to feel safe, valued and connected; and to experience self-determination. We focus our efforts on supporting Oregonians who face disproportionate challenges to fulfilling these needs.
Nonprofit ORGANIZATIONS can best contribute to systems change when they have strong leadership, are accountable to their service communities, are sustainable and work from a foundation of equitable policies and practices.
Entrenched social and institutional SYSTEMS only change when they are forced to, which requires collective action to shift balances of power and enact community-driven solutions.
To learn more about how we fund work at these levels, please see our goals and outcomes.
Complex social issues can only be solved if the people and communities affected by them have opportunities to influence decisions that impact their lives. By partnering with organizations, networks and collaboratives — and investing in their ability to engage communities, address disparities, enact policy and embrace equity and inclusion — the Building Community portfolio aims to strengthen the nonprofit sector's capacity for deep and sustainable change that benefits all Oregonians.