BUILDING COMMUNITY
Portfolio Goals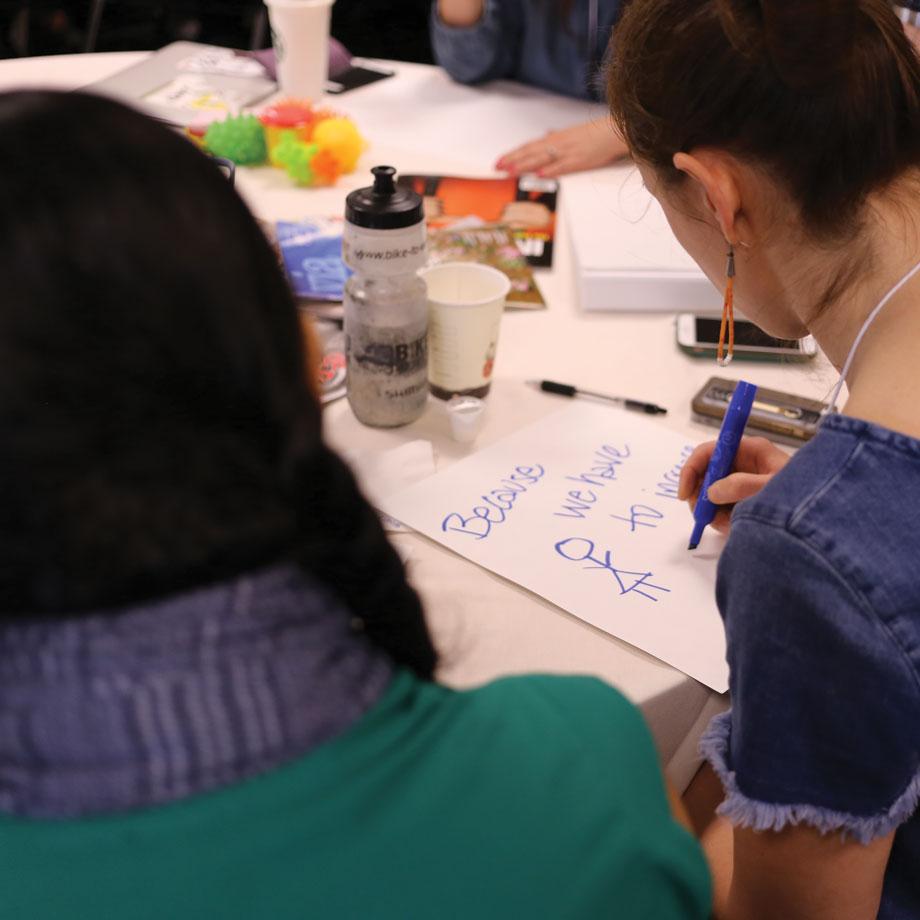 The Building Community portfolio supports organizations and collaboratives that:
actively demonstrate a commitment to diversity, equity and inclusion (DEI) in their programs, services, operations and leadership;
listen to and remain accountable to the communities they serve; and
and can articulate how their work fits within broader efforts to address systems that perpetuate economic, political and other disparities
 
The Building Community portfolio will refine intended outcomes during this interim year, which is why none are listed on this page for the time being.
 
Goal 1: Community connection and belonging
Meaningful connections within and between communities can be achieved with a base of trust and understanding. By advancing DEI, working across differences and building a greater sense of belonging, we increase opportunities to develop a shared sense of responsibility and voice for our common good.
In some cases, this may mean identifying and removing barriers that keep people who have been historically marginalized from being heard or served. In other cases, it might mean providing communities time and space for healing or creating connections through artistic or cultural expression, building appreciation for the differences that enrich our communities.
Goal 2: Strong nonprofit leaders and organizations
Nonprofits, their leaders and their networks play a crucial role in all parts of our state. They address our most pressing needs, provide opportunities for community involvement and civic engagement, and contribute significantly to the workforce and economy. Through a range of investments, we seek to strengthen the health of organizations and collaboratives that are committed to advancing DEI.
Meyer also aims to create an infrastructure of support for the sector by investing in nonprofit technical assistance providers and leadership development.
Goal 3: Civic engagement and systems change
By strengthening civic engagement and public participation in democratic processes, we can shift power and change inequitable policies, institutions and structures that deeply affect our most vulnerable communities. When people are able to see themselves as part of the solution, they work toward the common good and a community that's rooted in equity and justice.