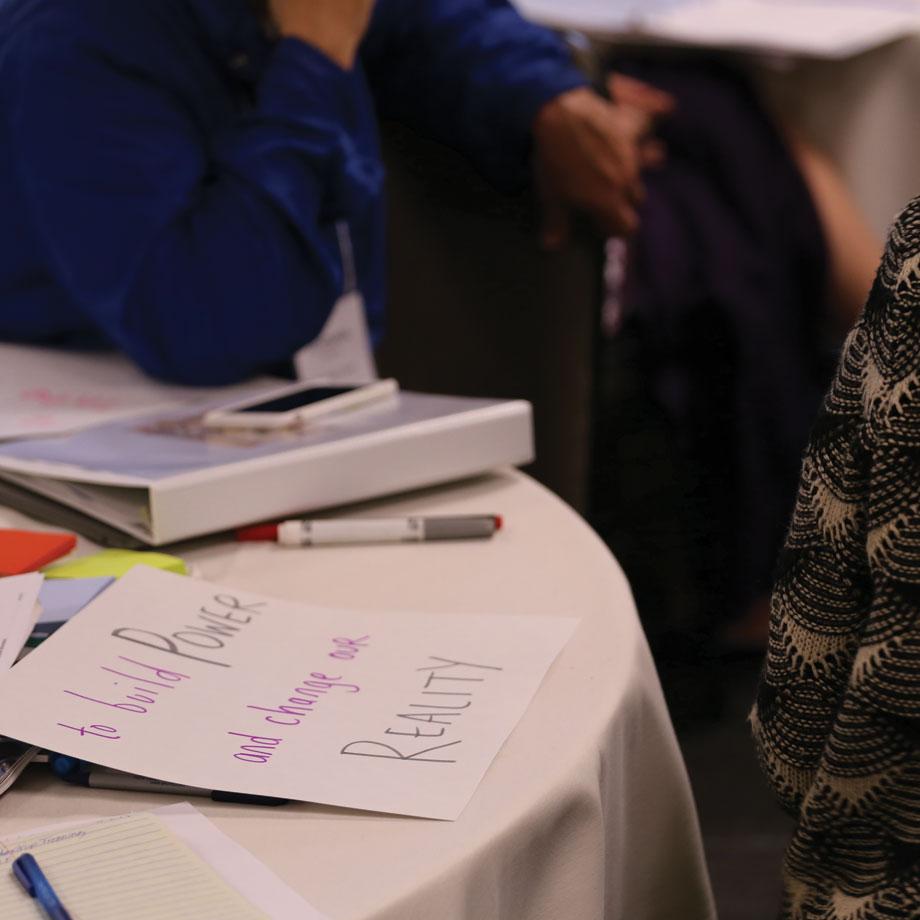 The Building Community portfolio envisions a just, complex, multicultural society where everyone can thrive. We know we can't get there without vibrant, supportive communities; they are the foundation for and the strongest agents of change.
We believe that moving toward this vision requires support for transformational change and an authentic reckoning with historical and current causes of disparities experienced by some populations in Oregon. It also means that we all share responsibility to dismantle those disparities, hold institutions and systems accountable, and challenge racism and other forms of oppression in our own practices and elsewhere.
Consequently, the Building Community portfolio supports efforts to change systems and improve conditions for communities that have been — and still are — unseen, displaced or discriminated against. We invest first and foremost in work designed to benefit communities of color and Indigenous people and Tribes, particularly where they may experience intersecting oppressions such as related to gender, gender identity, disability, sexual orientation, nationality or immigration status.
Our funding approach is grounded in the understanding that creating lasting change requires work at multiple levels of impact:
All PEOPLE deserve to have their basic needs met; to feel safe, valued and connected; and to experience self-determination. We focus our efforts on supporting Oregonians who face disproportionate challenges to fulfilling these needs.
Nonprofit ORGANIZATIONS can best contribute to systems change when they have strong leadership, are accountable to their service communities, are sustainable and work from a foundation of equitable policies and practices.
Entrenched social and institutional SYSTEMS only change when they are forced to, which requires collective action to shift balances of power and enact community-driven solutions.
To learn more about how we fund work at these levels, see our goals and outcomes.
For a deeper dive into the context and thinking behind the Building Community portfolio, please read this conversation with portfolio staff members. 
For responses to questions from the field about the shift in Building Community's grantmaking, visit this page.